The Brooklyn Board of Realtors Membership Application is available online in Interactive PDF Format. Due to limitations of Adobe Acrobat Reader (the reader of choice for most pdf documents); you are able to fill out the application on your computer, but, you can only print (not save) the completed application.
You can download our Membership Application here: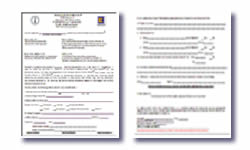 Membership Application
.
Since the process requires sending in the application and a check for the required amount ($475) via USPS; online payment is not available.
Click here to download and install Adobe Acrobat Reader