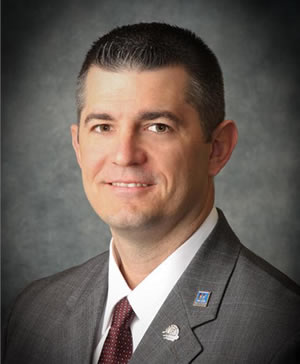 George S. Wonica "Jr." is a Broker/Appraiser/Manager for Wonica REALTORS® & Appraisers at 415 Manor Road in Staten Island. A member of the Staten Island Board of Realtors and the New York Association of Realtors, George is currently the immediate Past President of the Staten Island Board of REALTORS® (SIBOR), Immediate Past President of NYSSREA (New York State Society of Real Estate Appraisers) both of which he was the youngest President in history.
Mr. Wonica is the current President of the NYS GRI Chapter. George currently sits on many New York State Association of REALTORS (NYSAR) Committees including Organizational Planning, Emerging Issues, & RPAC Trustees. He also sits on the National Association of REALTORS (NAR) Appraisal Committee. He is also a Past President of the Kiwanis Club of Staten Island, a member of Community Board 1 (serving Staten Island's North Shore), & a member of the Silver Lake Men's Golf Club .
George was also honored last year as a 2010 member of SIEDC's "20 under 40" club. Each year George and his father (George "Sr.") run a golf outing with the proceeds benefiting the Leukemia & Lymphoma Society. He currently holds 8 professional designations, which include the e-PRO Designation, ABR (Accredited Buyer's Representative), GRI (Graduate of the Real Estate Institute) CBR (Certified Buyer's Representative), CRB (Certified Residential Broker), SRES (Senior's Real Estate Specialist), CRS (Certified Residential Specialist) & BCREP (Board Certified Real Estate Professional) Designations.
Mr. Wonica is a graduate of St. John's University on Staten Island with a Associates Degree in Communications, Associates Degree in Business and a B.A., General Science.
Mr. Wonica is very active on social media. You can follow him on:
Twitter: https://twitter.com/gswonica
Facebook: https://www.facebook.com/SearchStatenIsland
Instagram: https://www.instagram.com/explore/locations/246726366628/george-s-wonica-search-staten-island/
as well as his organization's web site: http://www.wonicarealtors.com .
Mr. Wonica has served in numerous capacities with many of the nation's most visible Realtor organizations to include (but not limited to):
Staten Island Board of Realtors (SIBOR)
Rules Committee
Golf Committee Chairperson (1996-1999)
Nominating Committee (2001-)
Grievance Committee (2001-)
Computer Committee (1997-1999)
MLS Search Committee (Advisory Member)
Secretary/Treasurer (2008-2009)
New York State Association of Realtors (NYSAR)
Information Management / Communications Committee
GRI Chapter
Education Management (2007-2008)
Grievance Committee (2008-2010)
NYSSREA Board of Governors (2001-Present)
NYSSREA Secretary/Treasurer (2008-2009)
National Association of Realtors (NAR)
Land Use, Property Right & Environment Committee
Appraisal / Real Property Valuation Committee
Professional Standards Committee
Professional Standards Forum Vice Chair (2014)
RPAC Participation Council (Appointed by NYSAR)
Kiwanis Club of Staten Island
Board of Director (1996-2001)
Distinguished Past President (1999-2000 Youngest in Club History)
Club Secretary (2002)
Community Board 1
Board Member (Appointed by Borough President Molinaro)
Chairman – Westerleigh/Sunnyside Area Committee
Land Use Committee
Steering Committee
Rules Committee
Sergeant – At – Arms (Appointed by the Chairman of CB1)
Third Vice Chairman (2007-2008)
Mr. Wonica has earned the following awards:
Staten Island Board of Realtors
1996 Realtor-Associate of the Year (Youngest Recipient)
S.I.B.O.R 2000 Top Producer Award (Inaugural)
S.I.B.O.R 2001 Top Producer Award
Kiwanis Club of Staten Island
Anton J. Kaiser Award Recipient (2002)
Other Awards Received:
SIEDC '20 Under 40' Award (2010)
St. John's Lutheran Community Service Award (2011)
St. John's University Alumni Honoree (2012)