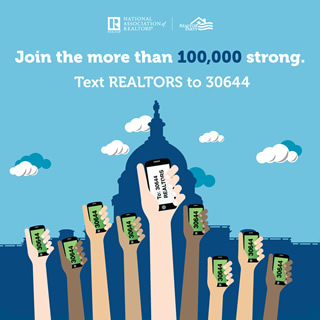 Most Americans recognize an obligation to the nation, to our fellow citizens and to ourselves to get out and vote for those that represent us in government. Our incentives come in the form of taxes, rules and regulations and laws that affect us and our progeny. Those laws affect our current circumstance as well as our future. They affect our businesses, our healthcare, our children's education, our ability to vote and have our voices heard. Those laws affect our precious democracy.
Because of the impact of the laws passed by those whom we have delegated to be governed by; we must remain vigilant and cognizant of the repercussions brought on by their legislative initiatives. Our governance is full of good intentions, however, there are many unforeseen consequences of legislation brought forth by representatives who may not have had the foresight to follow those consequences through or who are acting in favor of "special interests".
Complacency by citizens is a luxury that we Americans cannot afford. We must scrutinize the effects of legislation brought forth by our representatives. When we find that legislation that hurts our citizens has been implemented; we must react by virtue of our vote. That reaction must be an informed reaction. Unfortunately, information presented is subject to personal preference and
Primary focus:
Executive Federal, State and Local
City Council
Borough Hall
School Boards
perspective. Intentions are not always set in black and white. There are, at times, blurred lines. We are not yet a perfect union.
Therefore, in compliance with and in full support of the National Association of Realtors "Call To Action" we are preparing a comprehensive resource to assist citizens in their research of current and potential political leaders on the federal, state and local levels of government. Our Congressional Delegation section is almost complete. Please feel free to visit those pages while we build: N.Y.S Congressional Delegation, N.Y.S. Legislature
Our primary focus is on those that have a direct impact on legislation at the federal, state and local levels of government.
Click here (or on the photo above) to Visit The National Association of REALTORS® Realtor Action Center
Call for Action
As a REALTOR you have no doubt heard about tax reform plans from Washington, DC. Now Congress is threatening tax incentives for homeowners, like the mortgage interest deduction and the state and local property tax deduction. These incentives are critical for a strong housing market that creates jobs and builds stable communities. The Brooklyn Board of Realtors encourages all its members to participate in this Call for Action. Take action to tell Congress to reform our tax code AND protect middle class homeowners. Click the link below to participate:

Find Your Elected Officials
Much of the work on these pages are a work in progress. Web sites are dynamic living breathing documents. Just like you and I; they are never finished. Please be patient as we build this aplication for you.
if you know who your U.S. Representative is please select him/her from the following dropdown list.
Select Your U.S. Representative to Congress
Your state legislature is comprised of senate and assembly districts that are organized in much the same way that your federal congressional districts are organized. If you know who your state assembly representative is please select him/her from the following dropdown list:
Research A New York Legislator
| | |
| --- | --- |
| N.Y.S. Assembly | N.Y.S. Senate |
If you're not sure who your representatives are please enter your address in the form below and click submit:
More About The Realtor Action Center
About The Brooklyn Board of REALTORS® | Ethics and Arbitration